VISUAL DART 20year anniversary
본문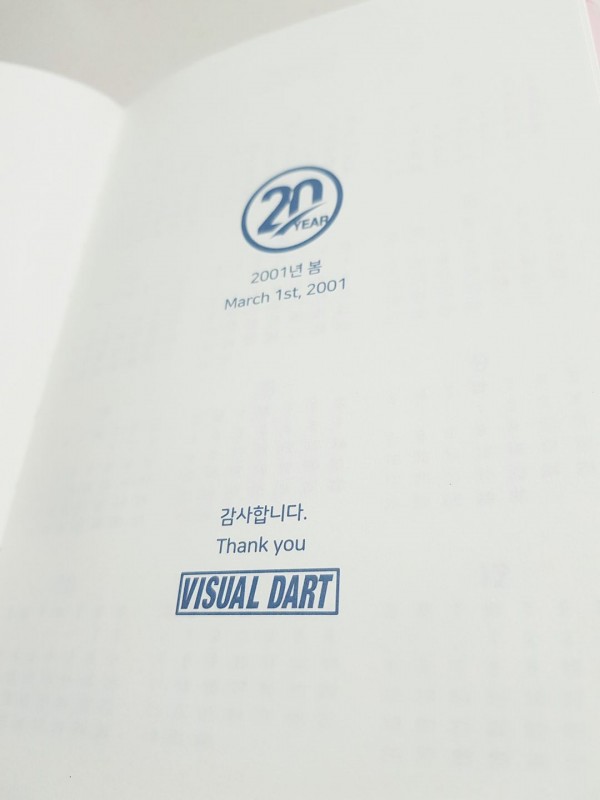 2001.3.1~2021.3.1
2001년 3월 1일 시작한
비쥬얼다트가 20주년이 되었습니다.
20년은 두번째 걸음을 위한 첫걸음 같은 시간이었습니다.
비쥬얼다트의 성장에 함께해주시고 애정어린 관심으로 지켜봐주신 모든 분들께 감사드립니다.
It's been 20 years since VISUAL DART started on 2001 March 1st. 
20 years felt like the first step for the next step that Visual Dart will make. 
Thanks to everyone who helped and cared about VISUAL DART's development.
2001年3月1日开始 到 2021年3月1日,
VISUAL DART至今已经20岁了。
二十年就像刚走出第一步。
感谢所有关注VISUAL DART的发展并帮助过我们的人们。
2001年3月1日に始まったビジュアルダートが20周年を迎えました。
この20年は第2の歩みのための第一歩のような時間でした。
ビジュアルダートの成長を愛情込めて見守って下さった全ての方々に感謝いたします。